Maybe some of you want to add your own header to your blog. So, this is just a simple steps how to add header to your blog. I'm sorry because the image is not so clear but I hope you can understand.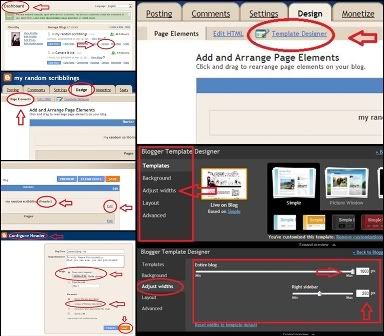 Step 1
: Go to your dashboard. Click Design.
Step 2
: Under the Design tab you will see the Page Elements
Step 3
: Find the (header) and click edit.
Step 4
: New window will pop up. The Configure Header. You will see 'Image' and click on 'From the computer'. Then you choose which image you want to upload. You can also use 'From the web if you sign up in any image hosting eg. Photobucket.com. Just copy your code there. Under the Placement, you click the 'Instead of title and description' and don't forget to SAVE.
Now, you can view your blog and see whether your header is working or not. Sometimes the size is not fit to your blog so follow the next steps.
Step 5
: Click on the Template Designer under the Design tab.
Step 6
: You will see Blogger Templates Designer. You can change your own Template, Background, Adjust Widths, Layout or Advance stuff such as fonts, colour etc. But I'm not going you talk on that. I just want to focus on the 'Adjust Widths'
Step 7
: Usually, my header size is 930 px X 300 px. So, I just change my entire blog to 1000 px and my right sidebar to 280 px.
Lastly, don't forget to 'Apply on Blog'
It's Done!
Hope this will help you a little bit.